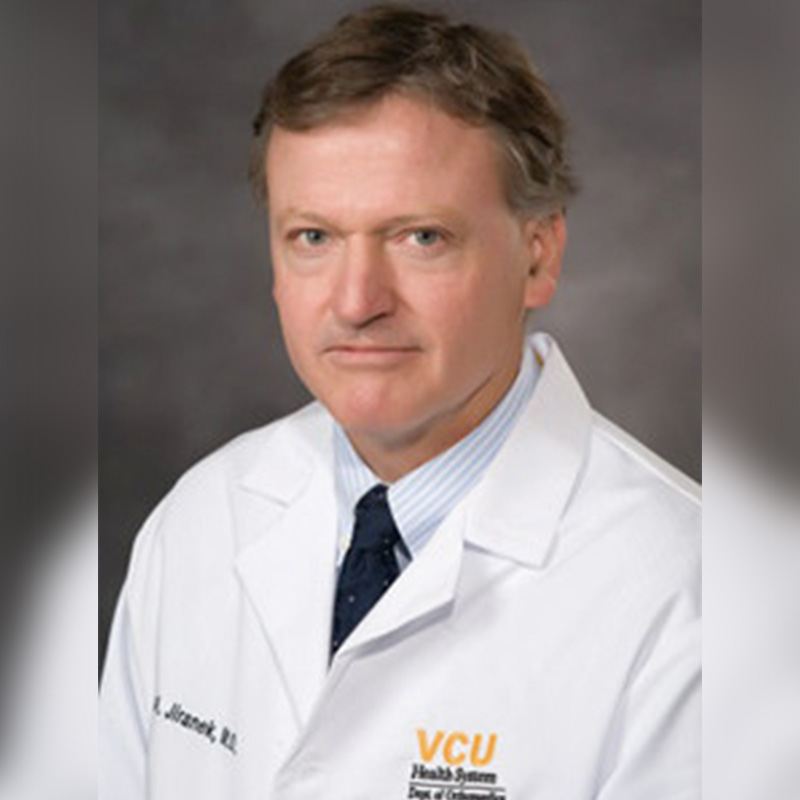 Dr. William A. Jiranek
NPAC Member
William A. Jiranek, MD, is a professor in the Department of Orthopaedic Surgery at Virginia Commonwealth University (VCU).
In addition to his academic affiliation at VCU, Dr. Jiranek is a member of the Hip Society, American Orthopaedic Association, Orthopaedic Research Society, Virginia Orthopaedic Society, Richmond Orthopaedic Club and the Southern Orthopaedic Association. He also is a fellow of the American Academy of Orthopaedic Surgeons.
Dr. Jiranek specializes in treating arthritis of the hip and knee and the early treatment of hip and knee disorders. He also focuses on minimally-invasive and computer-assisted surgical practices.