When the health and productivity of your employees matters most, partner with NASH.
If you're like most employers in the U.S. today, you're finding it hard to afford quality health insurance benefits for your employees. The cost of healthcare in America is simply out of control and that's why we're doing something about it.
Our model works well with self-insured companies because it's simple to infuse NASH's programs into your benefits plans. NASH provides transparent and consistent pricing that is bundled into one fee to the employer.
The best way to learn more is to contact us. We are happy to contact the third-party administrator for your self-insured plan to explain how NASH works to save your employer money while keeping employees healthy and productive.
A true partnership is in store when you work with NASH.
Once you sign up to offer NASH benefits to your employees, we help you promote our services to them. (We recognize that your HR/Benefits team members have a lot on their plates.)
We provide co-branded collateral for the spaces that work best in your organization, such as breakrooms, employee enewsletters and more. We co-brand with respect to your brand standards so you gain the credit for making this good decision on their behalf, and your recommendation goes a long way.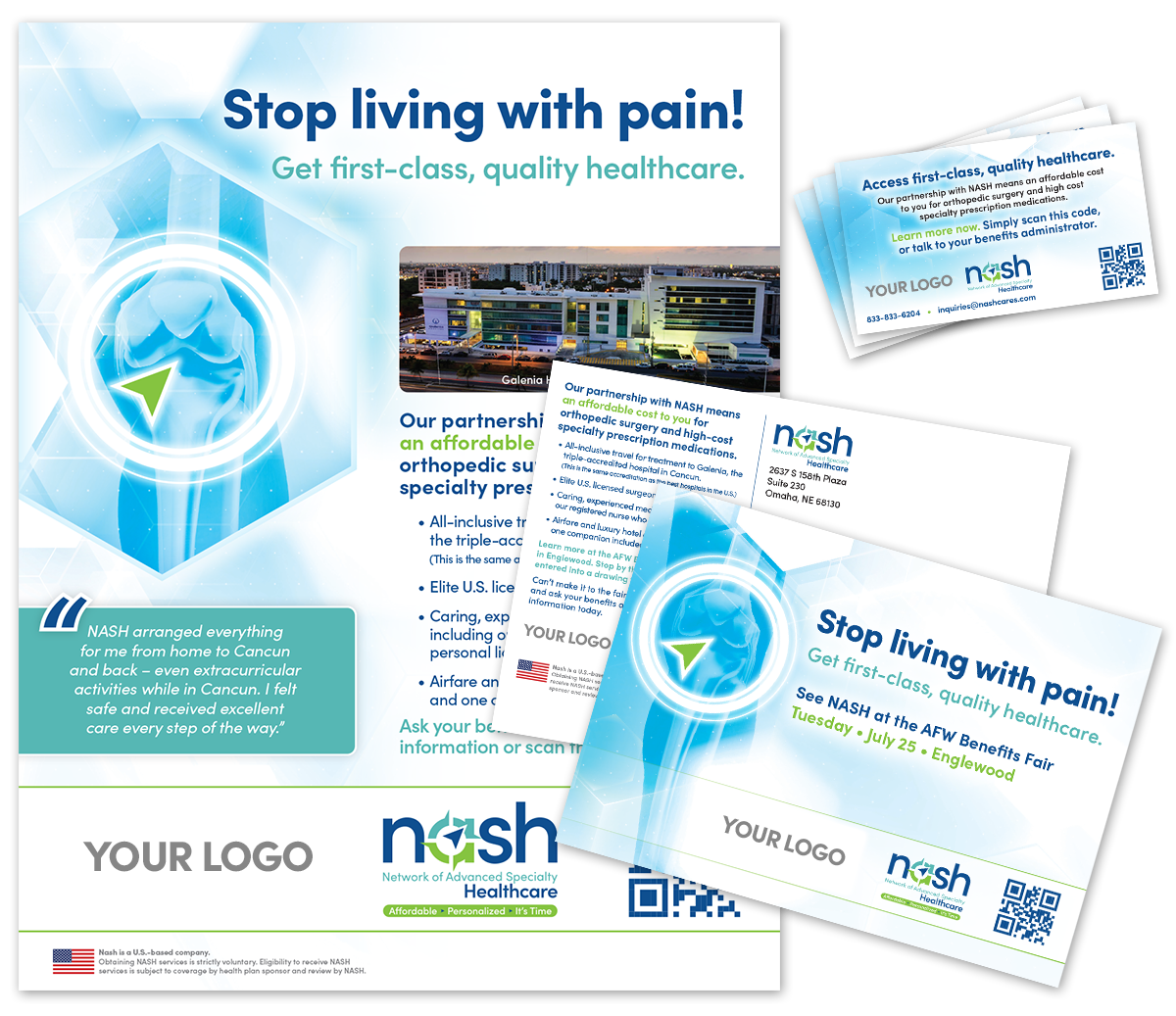 We'll arrange an onboarding session to discover all the ways we can help you get the word out, so your employees can make the choice that gives them a safe, affordable way to access the surgical care or specialty medications they need to be healthy and productive. Based on experience and testimonials, they will thank you for this!
We're happy to tell you more and connect you with current customers.
Contact us now or complete this simple form.
I want to know about offering NASH services to my employees.