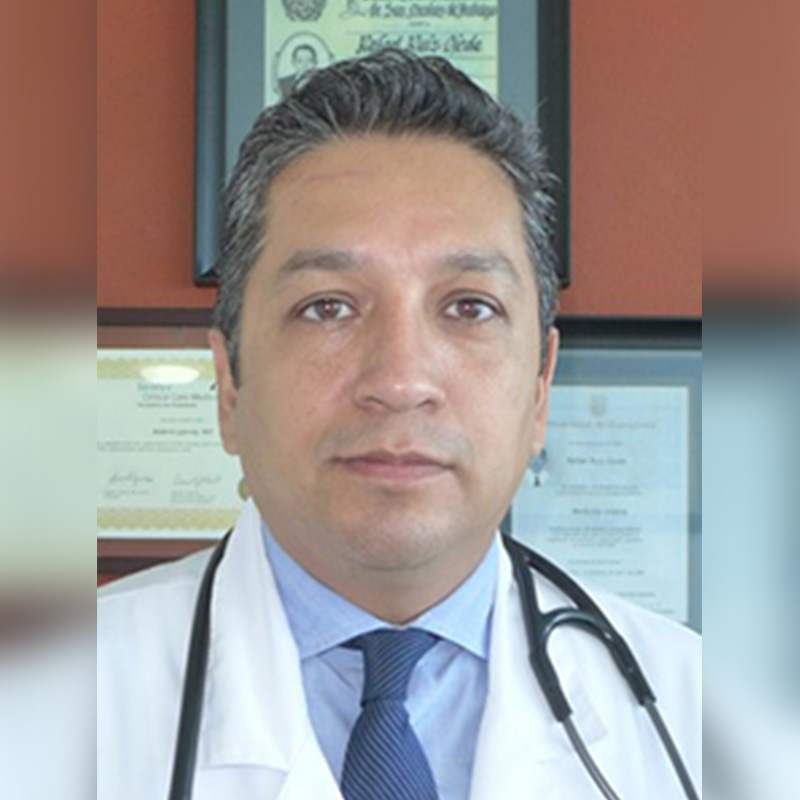 Dr. Roberto Garcia
Internal Medicine
Dr. Roberto Garci­a is an internist, specializing in critical care, hematology, infectiology, nephrology, cardiology and gastroenterology. He is currently the head of the ICU at the U.S. Joint Commission International accredited Galenia Hospital in Cancun, and he also has his own private practice. On behalf of NASH, Dr. Garcia performs a general health review for each patient, and for surgical patients in particular, he also performs post-operative evaluations prior to discharge from the hospital and prior to travel back to the patient's country of origin.
Prior to working with NASH and Galenia Hospital, Dr. Garcia was a rotating physician at the ICU at ABC Hospital in Mexico City and was also the chief medical officer at Amerimed Hospital in Cancun. Dr. Garci­a is also a prolific writer, having published numerous articles and research papers during his professional career.
Dr. Garci­a earned his doctorate in medicine at the Autonomous National University of Mexico. He then obtained Master's Degrees in Internal Medicine and in Medicine of the Patient in Critical Condition.