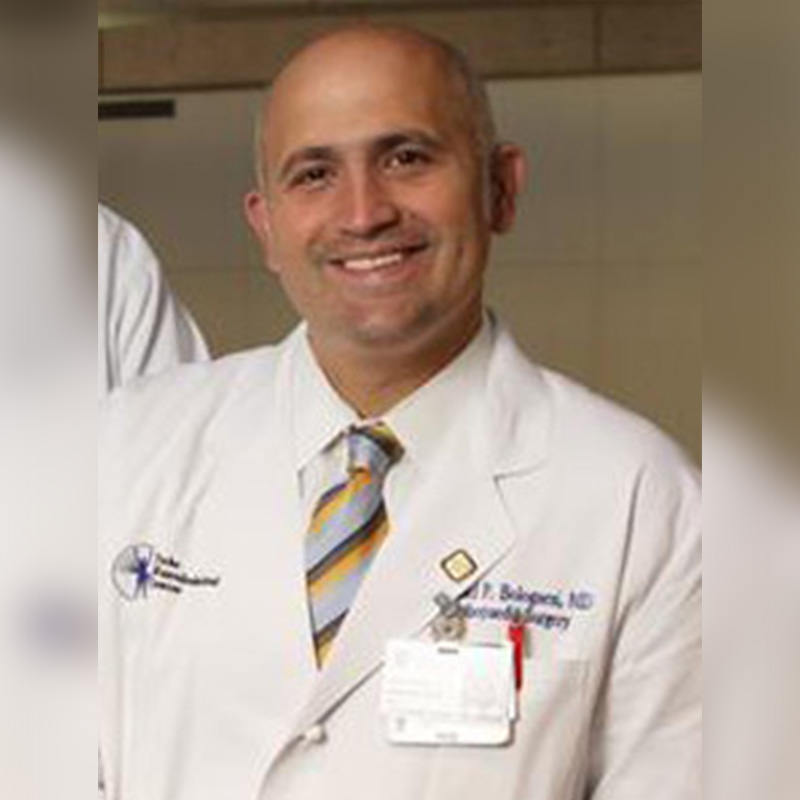 Dr. Michael Bolognesi
NPAC Member
Michael Bolognesi, MD, is an assistant professor of surgery in the Division of Orthopedic Surgery at Duke University. Currently he serves as director of adult reconstruction as well as director of the total joint fellowship.
Following his medical education at Duke, Dr. Bolognesi completed a total joint fellowship at the University of Utah School of Medicine. While in Utah, he was a visiting instructor in orthopedics at the School of Medicine and an attending surgeon in orthopedics at the Veteran's Affairs Medical Center in Salt Lake City. Since that time, Dr. Bolognesi has maintained an affiliate faculty position with the University of Utah School of Medicine.
Dr. Bolognesi's clinical interests include hip and knee replacement, computer-assisted surgery, hip resurfacing, and unicompartmental knee replacement.